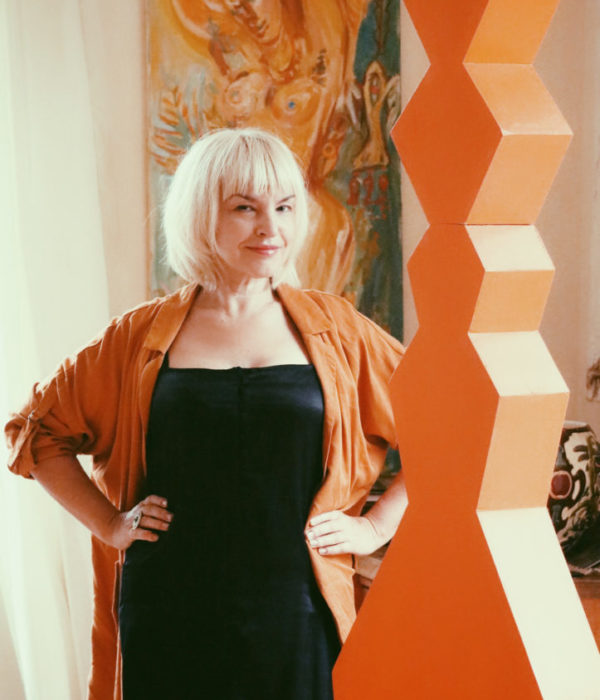 Ieva Caruka , artist, painter, master of performance, an Latvian artist union member and Riga professional artist member.
Graduated Latvian Art Academy, is active in prestige art exchibitions in Latvia and in other countries: Latvian art union "Autumn 2015 – 2019", Jurmala Art Museum, Mark Rothko Art Centre in Daugavpils , Estonian Artist Union gallery, Tallin,  Geidar Aliyev Foundation,  Baku, Azerbaijan , Belarusian  Artist Union gallery Mogilev, "Art gallery Fier"Albania,  Kosovo, Lithuania,  Germany and in Switzerland.
Personal exhibitions: Talsi Art Museum,Latvia,  Gallery "Museum LV un Grata JJ"Riga, Gallery "Art XO" Riga, Valmiera City Culture Center, Latvia, "Laiptu gallery", Lithuania.
Works are located in: LAU collection Latvia,  Mark Rothko Art ,Centre, Daugavpils,  European commission collection Brussels,  Geidar Aliyev Art  Foundation,  Baku, Azerbaijan, Latvia Ex-president V.V.Freiberg collection and in other private collections in Europe, Australia, USA.
"Touch of salt" Museum LV,  Riga
"Moisture" Talsi museum
"Kill me softly "Valmiera Culture Center, Valmiera
"Kvintesence""-artgallery Laipa .Valmiera
Aspekts- Galery "M māksla", Riga
"Tales of Bastej-hill" , Gallery "Pegazs"Riga, Latvia
"Cuts" – Etching Guild gallery, LMS, Riga
"FEMME" in collaboration with Ilgvars Zalans, Laiptu gallery, Lithuania
"From Collection" – "Wooden Riga" gallery ,Latvia
"Imaginary flowers" – Reitern House – Music and Art salon,Riga European Commissions
"Lino" – Gallery "Māksla XO", Riga
"Drawing" – Ivonnas Veihertes gallery, Riga
"More sun IV" – art musseum of Tukums, Gallery "Durvis", Latvia
"More Sun IV" – gallery "Bastejs" in Riga, Latvia
"More Sun III" –"Lantidote" gallery in Geneva, Switzerland; "Fish"  (with sculptor Aigars Zemītis) –"Māksla XO" gallery in Riga, Latvia
"More sun II" – Theater gallery in Valmiera, Latvia; "More sun I" –"Asūna" gallery in Riga, Latvia
"City birds – woman" – "Putniņas" gallery in Riga, Latvia; LU gallery "Bastejs" branch in hotel "Konventa sēta" Riga, Latvia
"Tango – 2000" –"Māksla XO" gallery in Riga, Latvia
"Woman– summer" – LU gallery "Bastejs" Riga, Latvia; "Kidnapping of Europe" – In the Commission of European Union house, Riga